members
Meet the Orchestra
In October 2005, the Hyogo Performing Arts Center Orchestra (HPAC Orchestra) began its long-awaited inaugural season. This new orchestra is the center of the new Hyogo Performing Arts Center (HPAC), a symbol of the cultural rebirth of the Hanshin-Awaji region devastated by the 1995 earthquake. Performances cover a broad repertoire, including chamber music, large-scale orchestral works, opera, and ballet. In addition, the orchestra engages in a wide range of community outreach activities.
Under the leadership of internationally renowned conductor Maestro Yutaka Sado, HPAC Orchestra serves as a final training ground for professional-level musicians from around the world. The orchestra's core membership comprises 48 young professional musicians up to 35 years of age, and their term up to three years. Members were selected through competitive auditions held regularly in Japan, Europe and North America. Orchestra members gain invaluable experience performing with world-class conductors and soloists, and working with top-level coaches. During the contracted period, the members are encouraged to participate in auditions and competitions. Many members have received tenured positions at various orchestras worldwide, such as Munich Philharmonic, Detroit Symphony, Tokyo Symphony and Kyoto Symphony Orchestra.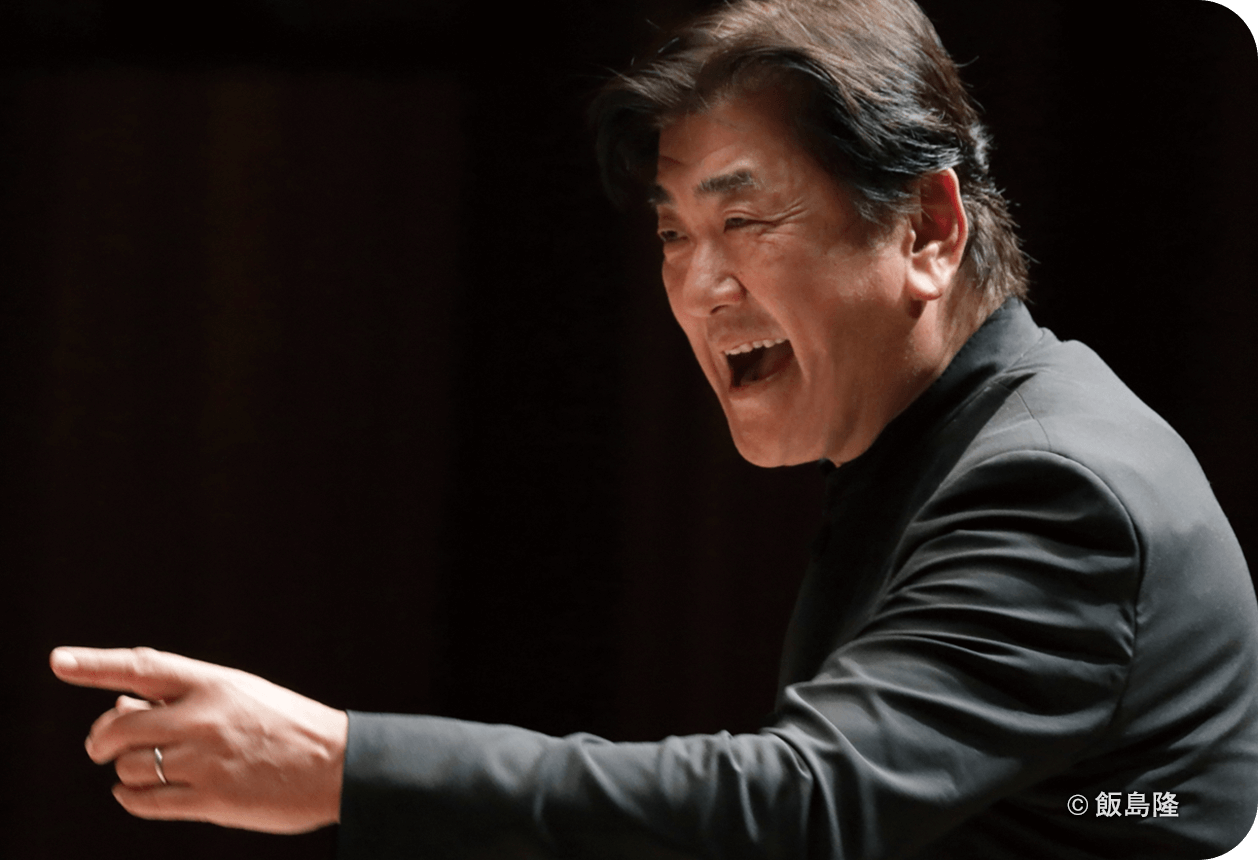 Yutaka Sado
Born in Kyoto, Yutaka Sado is currently Artistic Director of the Hyogo Performing Arts Center and its resident orchestra in Nishinomiya, Japan, Music Director of the Tonkünstler Orchestra in Austria, and Principal Conductor of the Siena Wind Orchestra in Tokyo.
The New Japan Philharmonic has named Yutaka Sado as its Music Director starting from April 2023. The Tokyo-based orchestra was founded in 1972 by Seiji Ozawa, who serves its Honorary Conductor.
Studied under Leonard Bernstein and Seiji Ozawa, Sado is the recipient of the Grand Prix of the 39th Besançon International Competition for Young Conductors in 1989, and the Grand Prix of the Leonard Bernstein Jerusalem International Music Competition in 1995. Sado's collaboration with Leonard Bernstein continued and was appointed as Conductor in Residence at the Pacific Music Festival inaugurated by the late Bernstein in 1990 in Sapporo, Japan.
Sado's career outside Japan started in France, where he was Principal Conductor of the Orchestre Lamoureux in Paris between 1993 and 2010. He has guested with many of world's leading ensembles including Berlin Philharmonic, Deutsches Symphonie-Orchester Berlin, Konzerthausorchester Berlin, Bayerisches Staatsorchester, symphony orchestras of the BR, NDR, SWR and WDR broadcasters, Mahler Chamber Orchestra, Leipzig Gewandhaus Orchestra, Staatskapelle Dresden, Tonhalle Orchester Zürich, Orchestre de la Suisse-Romande, London Symphony Orchestra, Orchestre de Paris, Orchestre National de France, Orchestra dell'Accademia Nazionale di Santa Cecilia, RAI Torino, and National Symphony Orchestra in Washington DC.
Yutaka Sado's many-faceted musical achievements have been documented in more than 50 audio and visual recordings. Tonkünstler Orchestra Label has released over 15 DCs, in-house studio productions and live recordings from the Vienna Musikverein, including "Ein Heldenleben" and "Rosenkavalier-Suite" by Richard Strauss, Anton Bruckner's Fourth, Eighth and Ninth Symphonies, Joseph Haydn's "The Creation" and orchestral works by Leonard Bernstein.
Yutaka Sado's web site:http://yutaka-sado.meetsfan.jp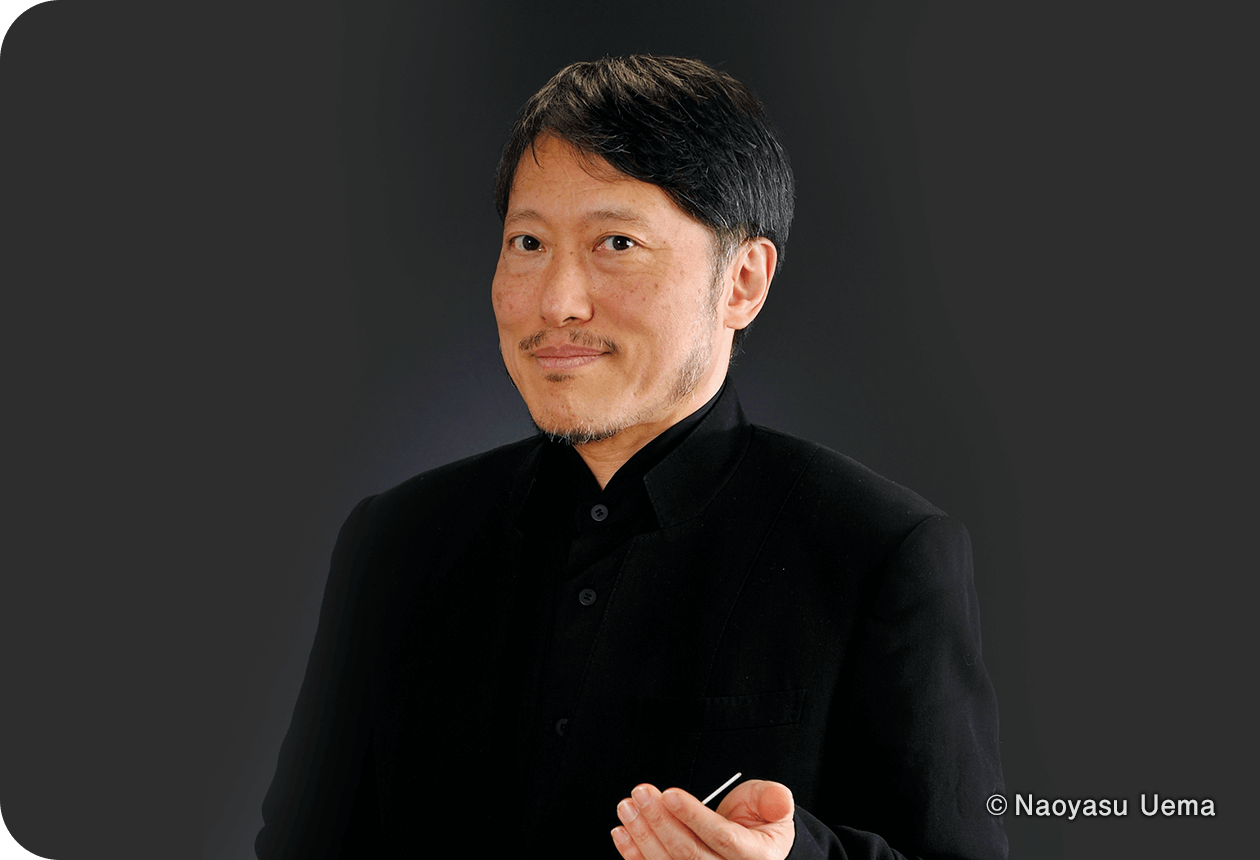 The Resident Conductor plays a wide range of roles, from educational programs to subscription concerts.
Chikara Iwamura
Chikara Iwamura graduated from the Science and Technology Electronic Communication Department of the Waseda University as well as the Performance Department of the Toho Gakuen School of Music. Iwamura has won prizes at numerous competitions, including the first prize (and also the Master Players Grand Prize) at the Conductor Division of the Master Players International Music Competition, and the second prize (and also the Orchestra Special Prize) at the Mario Gusella International Conducting Competition. He conducted the NHK Symphony Orchestra at a subscription concert in September 2003 and the Orchestra di Padova e del Veneto in Cortina, Italy, upon an appointment by Martha Argerich. From 2000 to 2007, Assistant Conductor of the NHK Symphony Orchestra. Since 2010, Resident Conductor of the Hyogo Performing Arts Center Orchestra. In 2015, received Hyogo Prefecture Achievement Award.
Concertmaster
Three specialists in orchestra, opera, and chamber music lead this orchestra as concertmasters.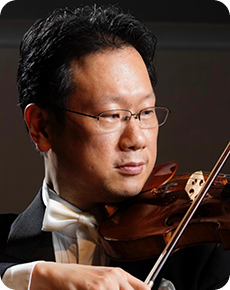 Masaaki Tanokura
After graduating from the Music High School attached to the Faculty of Music, Tokyo University of the Arts, Masaaki Tanokura entered the university. He then earned a scholarship to study abroad at the Juilliard School in New York and earned his bachelor's degree.
He won the 2nd prize in the Japanese Music Competition and the 6th Carl Nielsen International Violin Competition in 2000. He has won many well-known competitions and won top prizes.
He became the concertmaster of the Hiroshima Symphony Orchestra in 2004 (retired in March 2014). He has been the Concertmaster of the Nagoya Philharmonic Orchestra since April 2012 and the Chief Concertmaster of the Osaka Philharmonic Orchestra since April 2014. From September 2019, he was appointed as the concertmaster of the Japan Philharmonic Orchestra. He has been nominated as a concertmaster by domestic orchestras and conductors, and his confidence is very strong.
He is currently a part-time lecturer at Kyoto Municipal Kyoto Horikawa Music High School.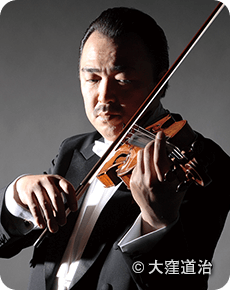 Yasushi Toyoshima
He studied under Toshiya Eto and Angela Eto at the Toho Gakuen School of Music. In 1986 he was appointed principal concertmaster for the New Japan Philharmonic at the age of twenty-two. He made his recital debut as a soloist at Suntory Hall in 1988, and after that has performed together with the many Japanese and international orchestras including the Berlin Radio Symphony Orchestra, Bashmet & the Moscow Soloists, the London Mozart Orchestra. He was the recipient of the Muramatsu Prize and the first Idemitsu Prize in 1991 and the Cultural and Education Ministry's New Artist of the Year Award in 1992 and the Hyogo Cultural Award in 2013. He is a professor at Kyoto City University of Arts, and also lectures at Toho Gakuen University and Graduate School.
Core Members
The core members are professionals, mainly composed of young musicians under the age of 35. We are recruiting from all over the world including Japan, Asia, Europe and America. Through subscription concerts, chamber music, opera, ballet and other performances, we work on the repertoire of orchestras from baroque to modern times for up to three years.
Violin
Hikaru Arai

Mana Ando

Seika Ikeda

Akari Iwasaki

Honoka Uehara

Sayaka Okabe

Sayaka Ogura

Kanae Koseki

Kyoko Kodama

Erena Kobayashi

Ikumi Shishido

Ayano Tajiri

Mana Tatsumi

Mamiko Hara

Saeko Fujioka

Yukie Matoba

Kanna Yamamoto
Viola
Seina Kato

Sophia Sun

Rei Tanaka

Sohyun Chung

Woo Seok Cho

Qian Hui Ho
Cello
Kaoru Aiura

Júlia Shimanuki Stuller

Fiona Cheng

Wolf Hassinger

Haruka Hamada
Contrabass
Shoki Takahashi

Tomoya Takamoto

Kazuki Motohashi

Zhenyuan Yao
Flute
Koharu Ishihara

Yeji Shin
Oboe
Shih-Ying Huang

Ryoko Yamada
Clarinet
Marie Hayashi

Li-Ling Lee
Basoon
Edoardo Capparucci

Saki Suyama
Horn
Luke Baker

Inari Moilanen
Trumpet
Fumiya Kawahara

Ayako Yonemoto
Trombone
Pavlo Titiaiev

Julien Hategan
Timpani & Percussion
Takuya Moriyama
Resident Players
Players who are selected by audition every season and participate in various performances with the core members of the PAC orchestra throughout the year.
Violin
Kana Kitajima

June Hitsumoto

Rina Miyagawa

Minori Yoshida
Viola
Koji Kanada

Mariko Kitatani
Contrabass
Ayaka Ito
Affiliate Players
Players who are selected by the recommendation of the artistic director and support the operation while performing in the PAC orchestra.
Violin
Takako Otake
Cello
Kenji Sasaki
Tuba
Misato Kawagishi
Percussion
Yoshiko Ozawa
Staff
Director General

Koji Kiyama

Chief Producer

Toshihisa Yokomori

Orchestra Manager

Masatoyo Yamauchi

Personnel Manager

Yoshie Maeda

Assistant Stage Manager

Honoka Hirai

Librarian

Chikako Kato, Asako Naito

PR-Marketing Manager

Maiko Otoshi

Production Staff

Asako Katsumoto

General Administration Division Director

Kenji Nakajima

General Administration Division

Takuya Terada, Maiko Minai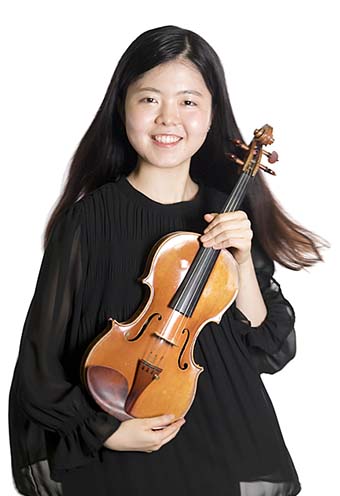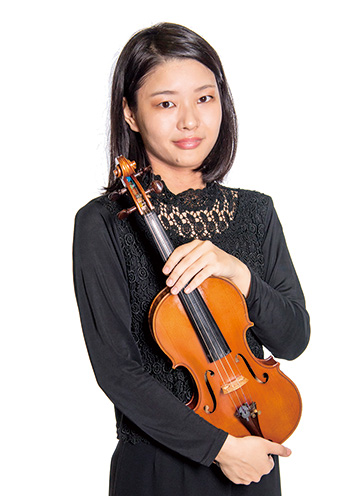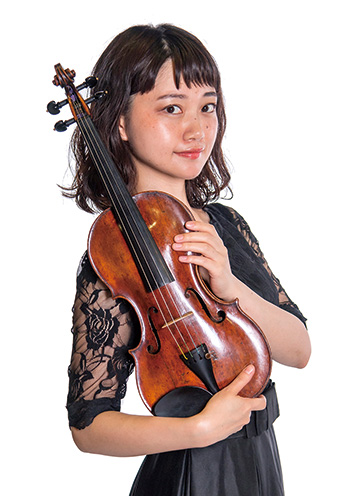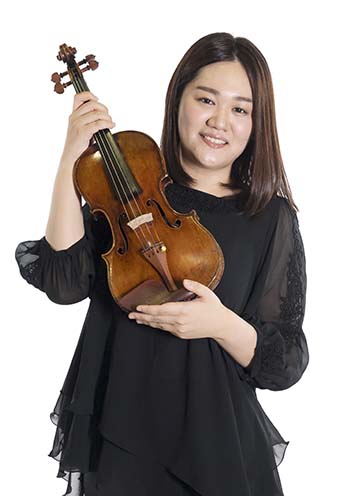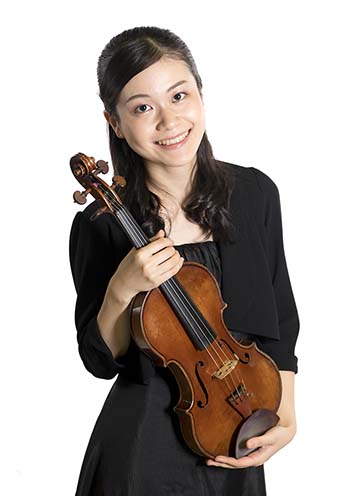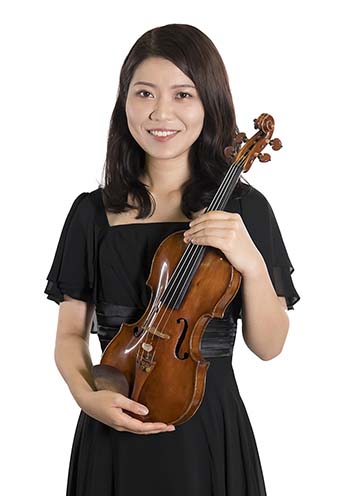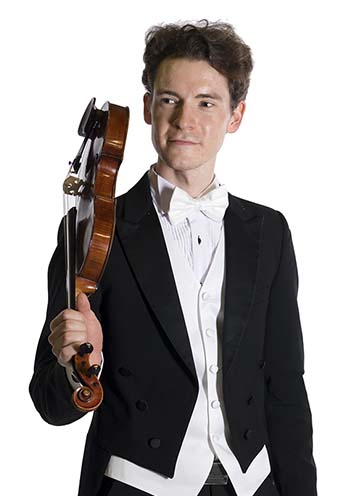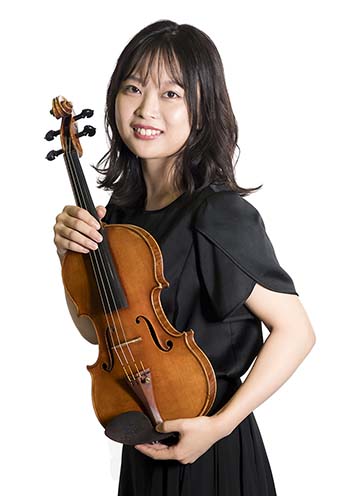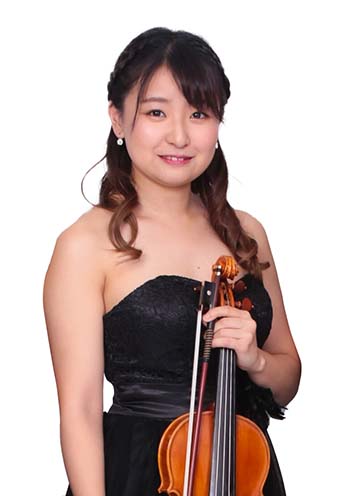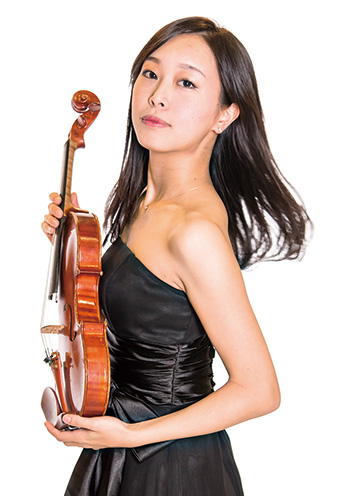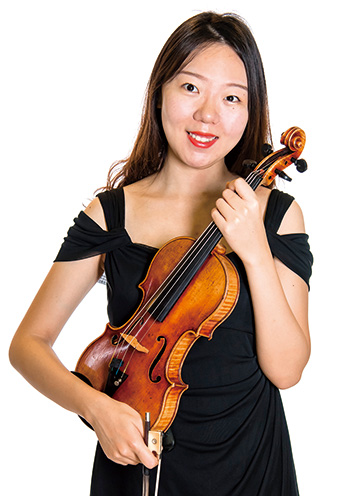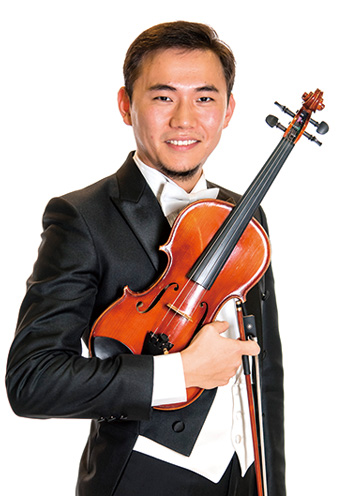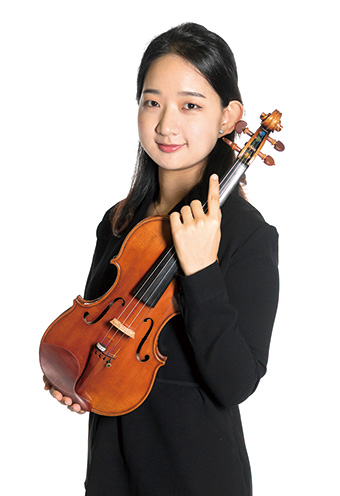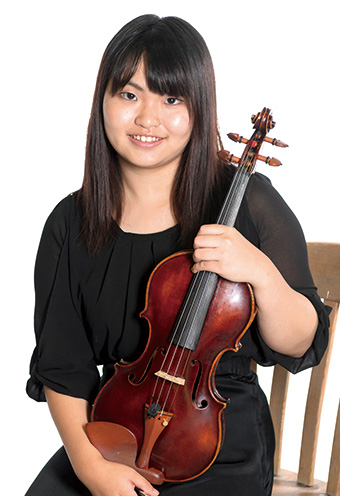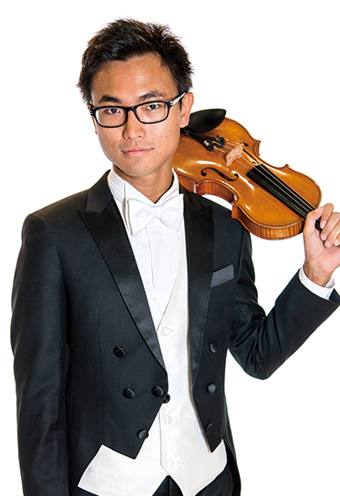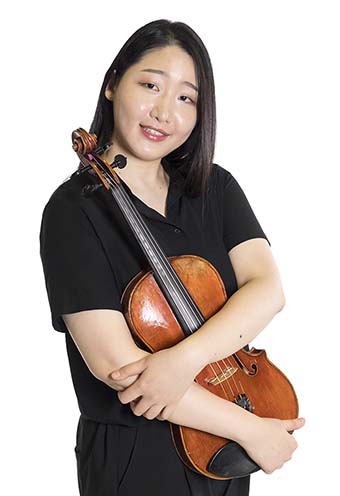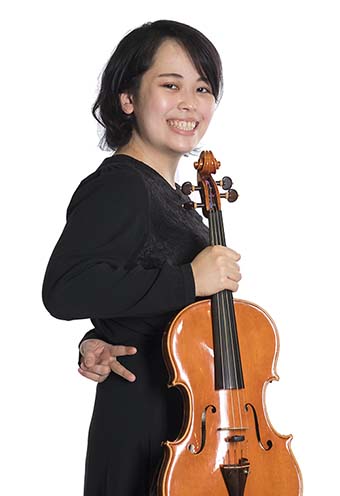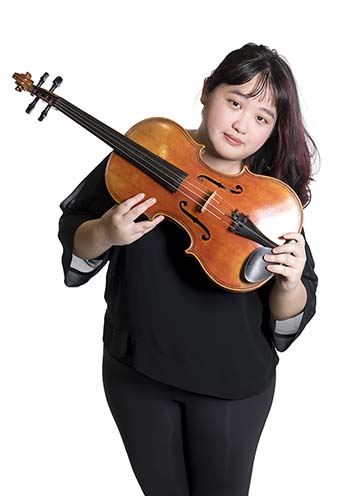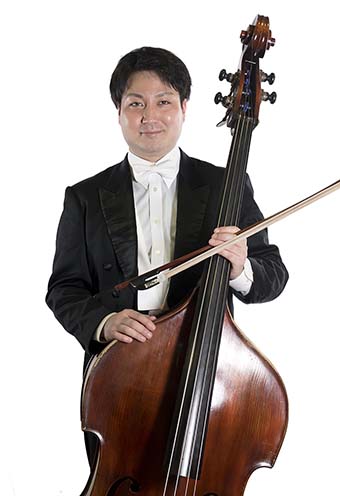 Contrabass
Shoki Takahashi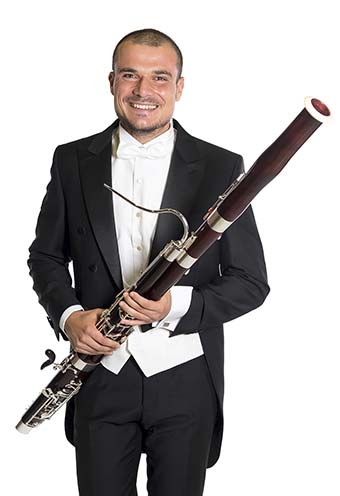 Basoon
Edoardo Capparucci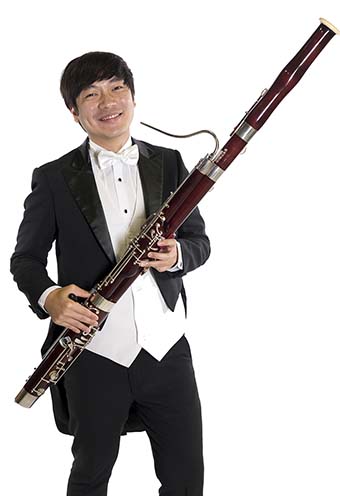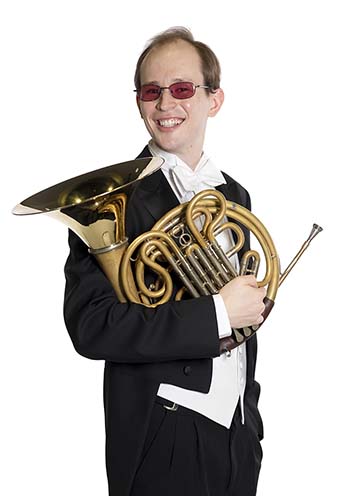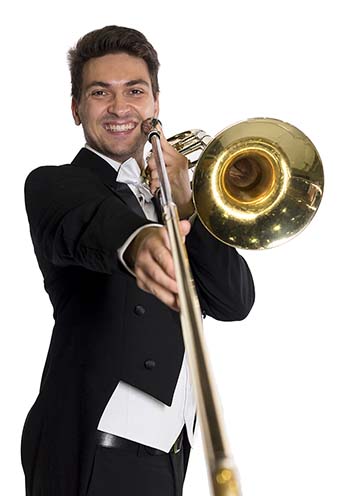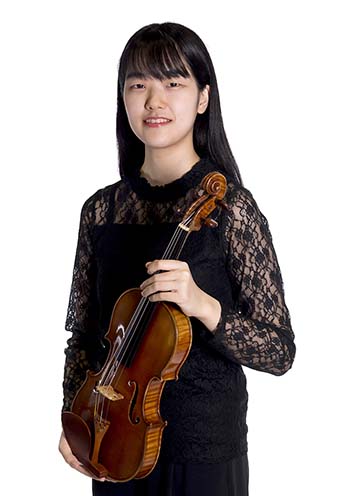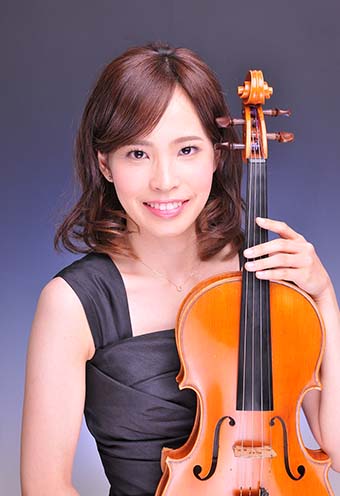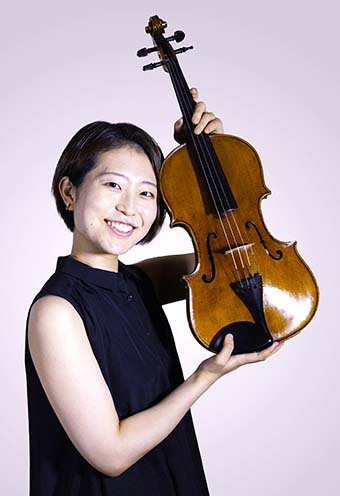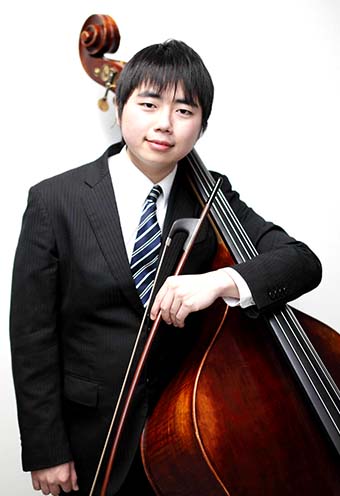 Contrabass
Tomoya Takamoto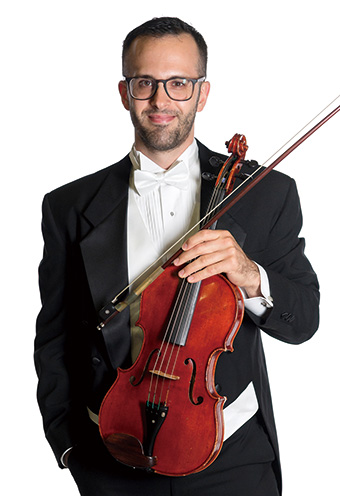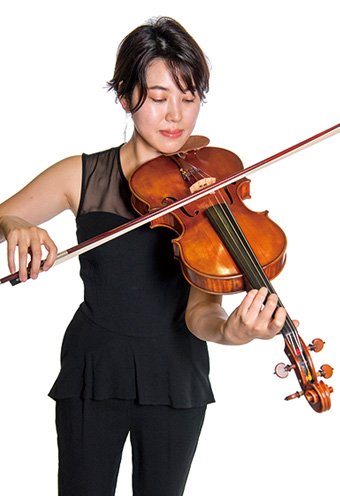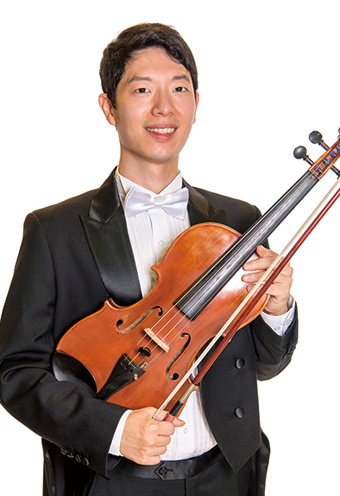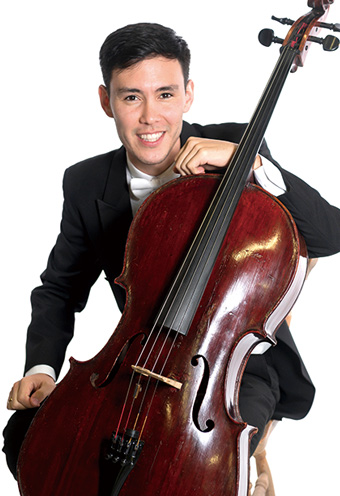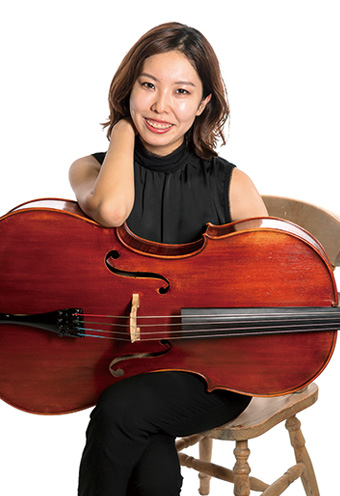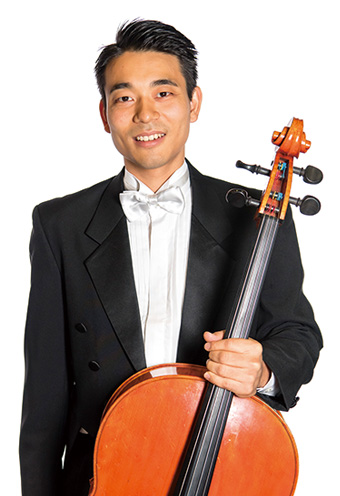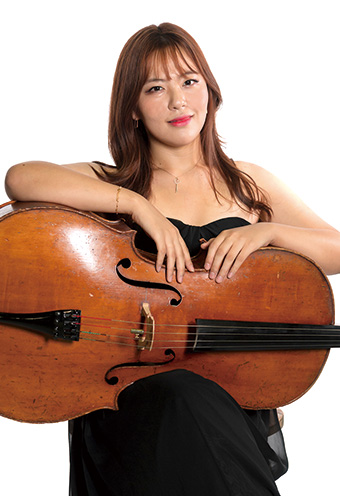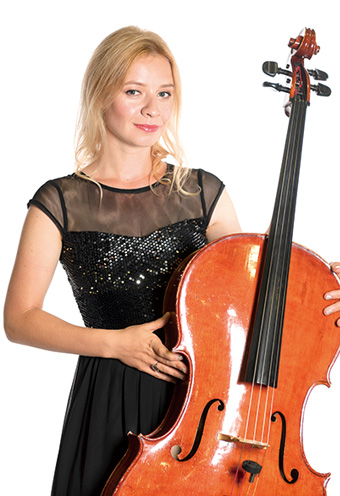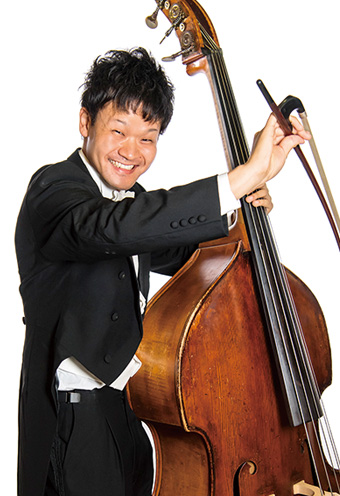 Contrabass
Toshiyasu Okuda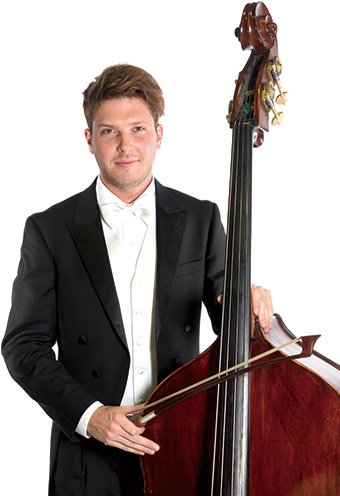 Contrabass
Christopher Glavac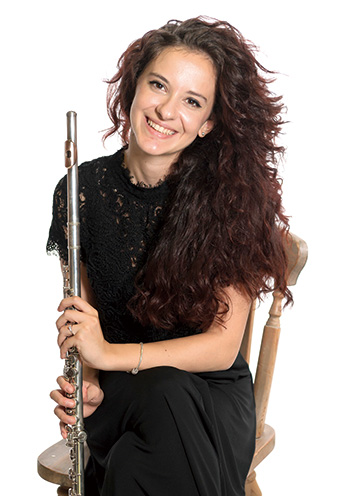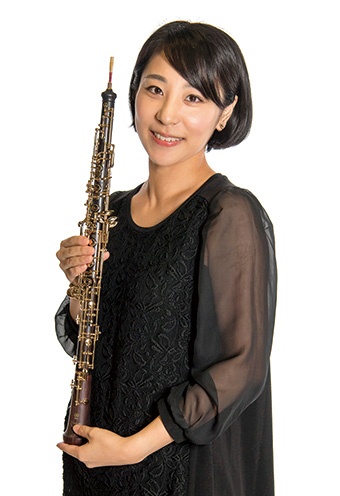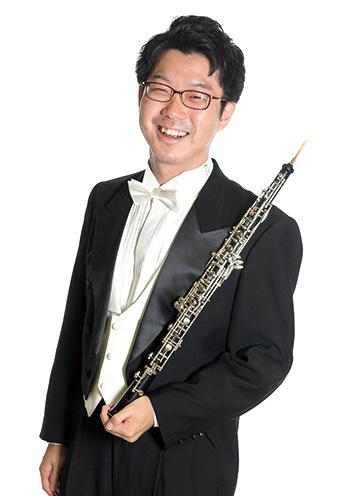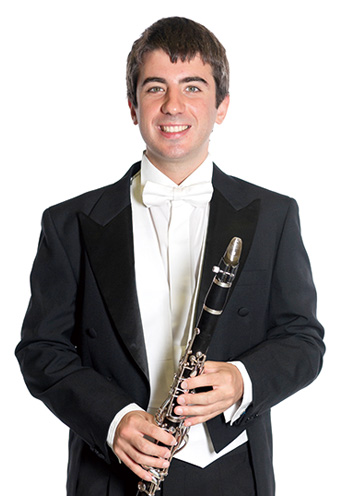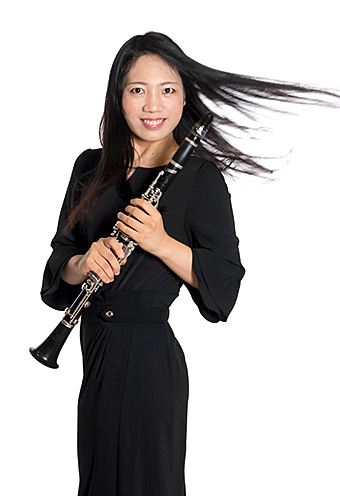 Clarinet
Marina Yamashita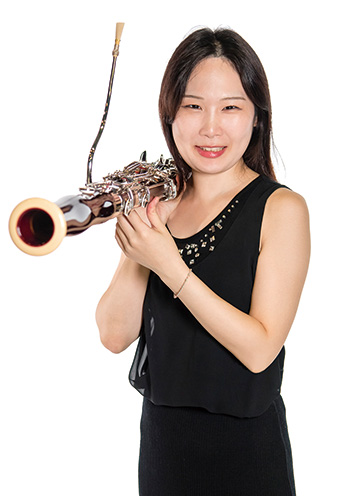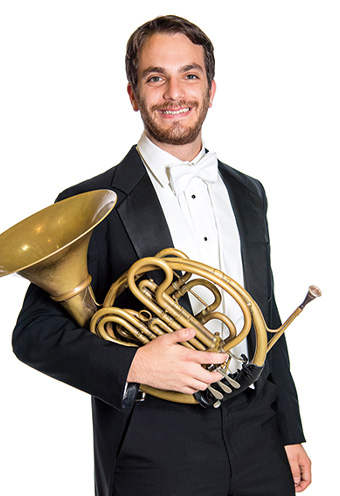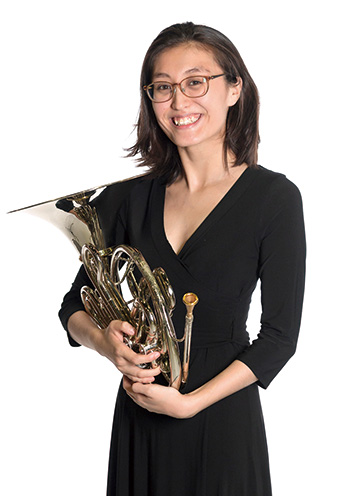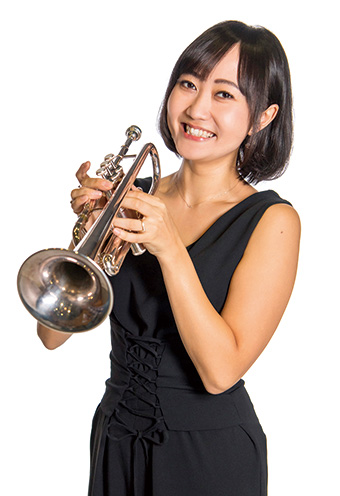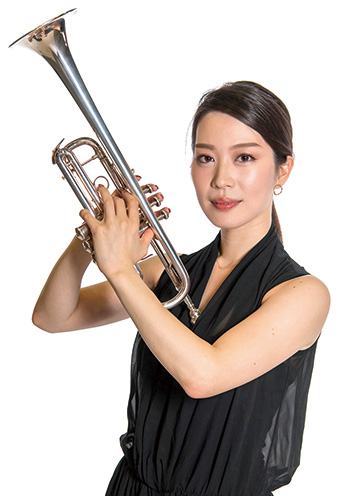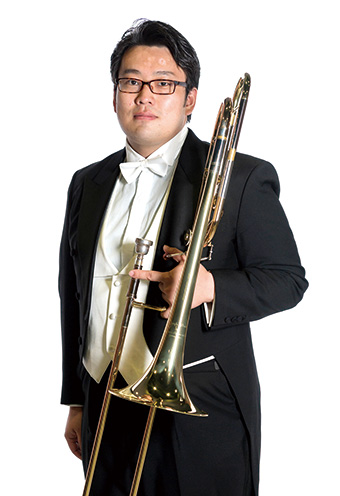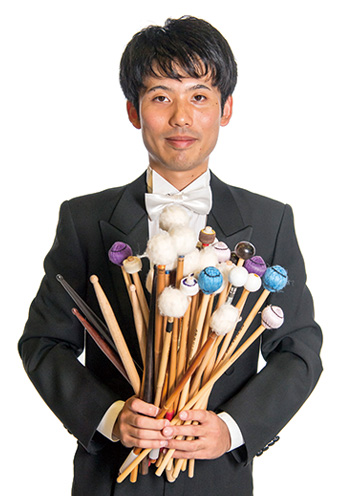 Timpani & Percussion
Kenta Ikeda
Timpani & Percussion
Shoya Furukawa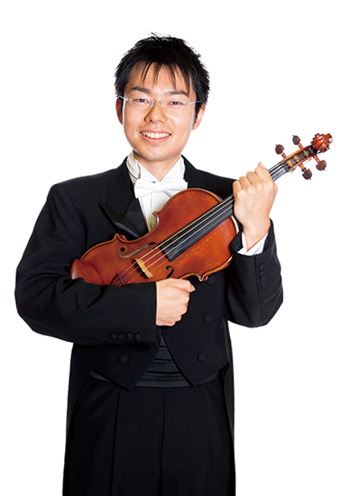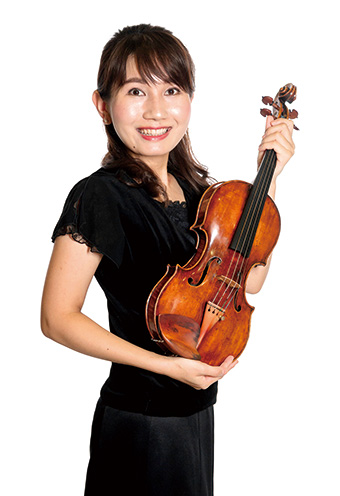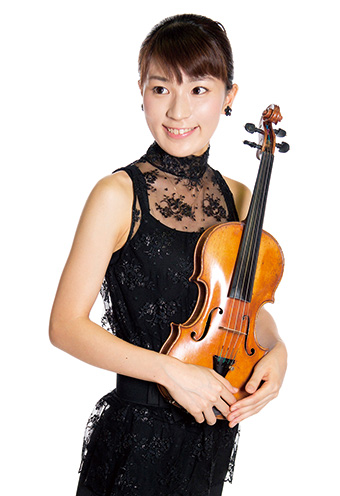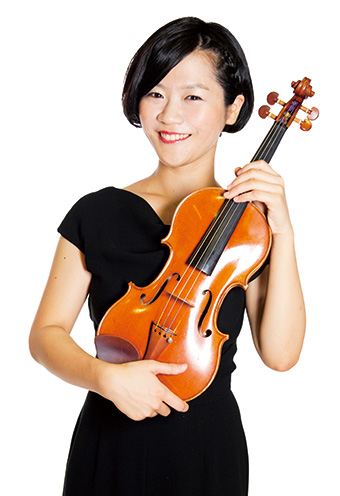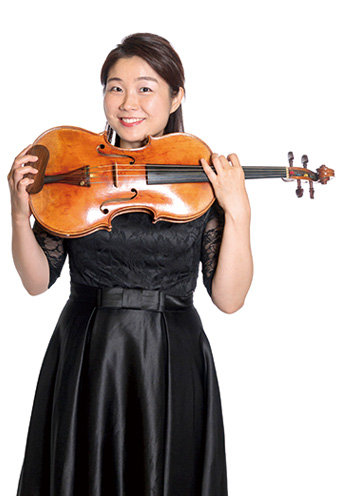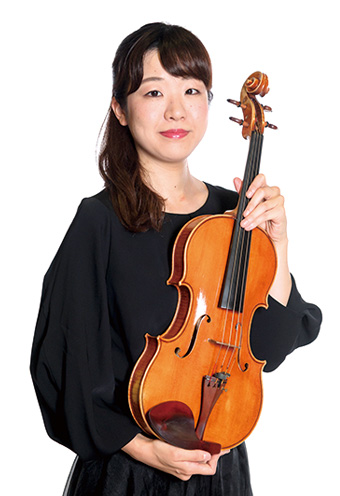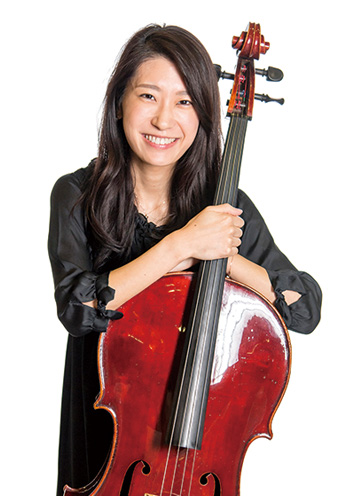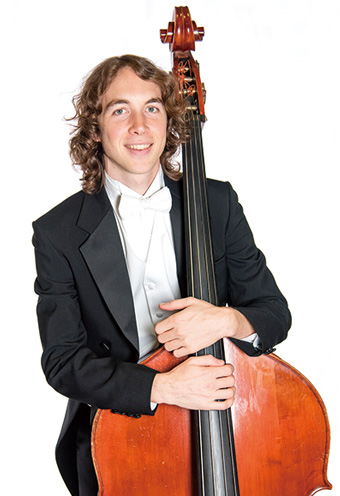 Contrabass
Robert Widlowski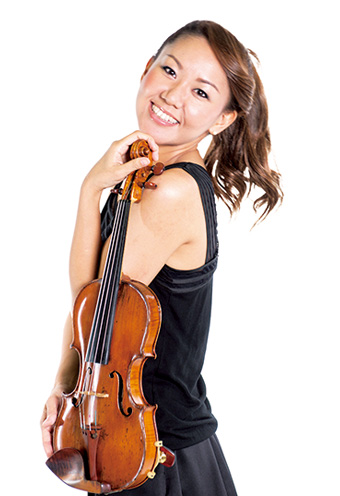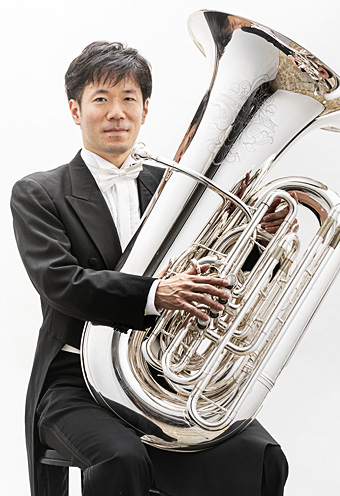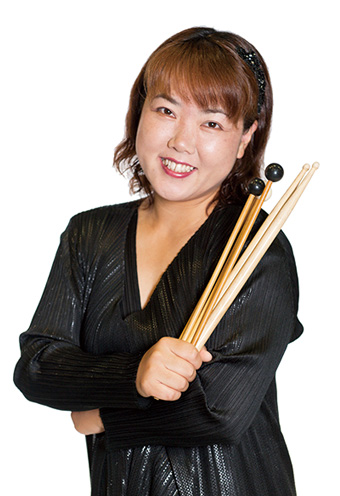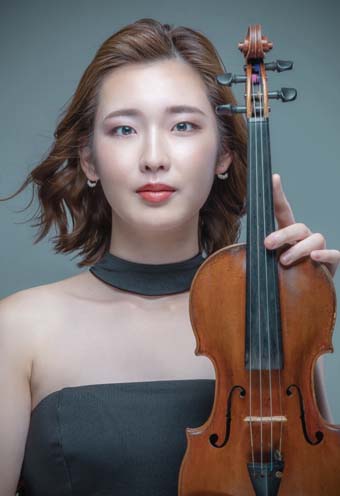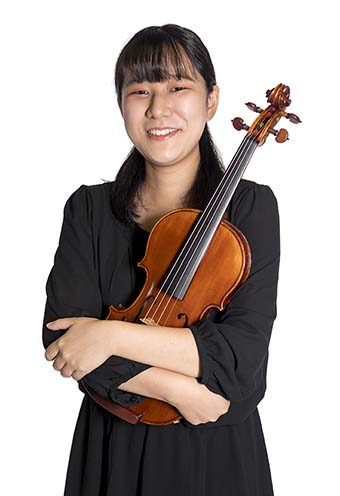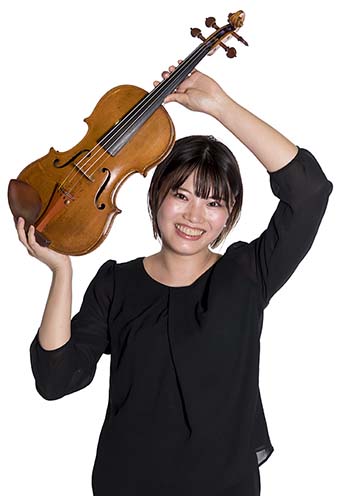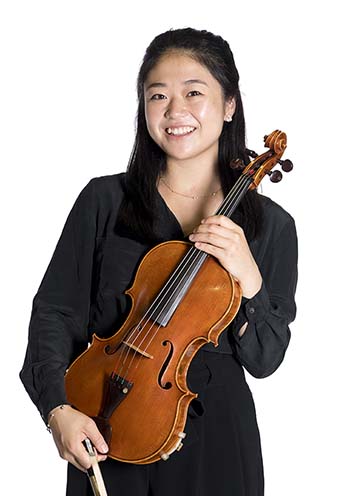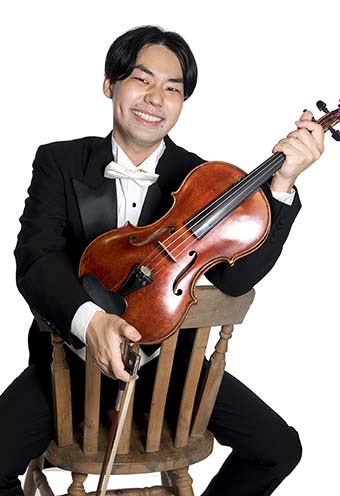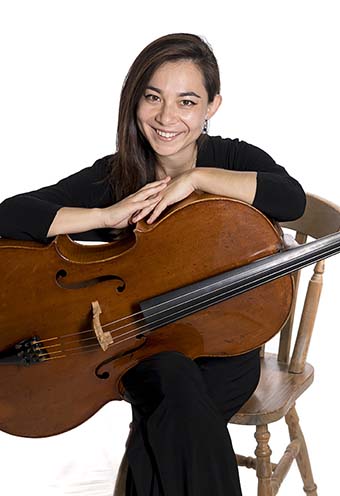 Cello
Júlia Shimanuki Stuller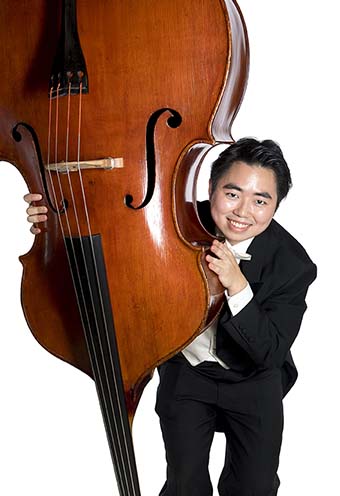 Contrabass
Tomoya Takamoto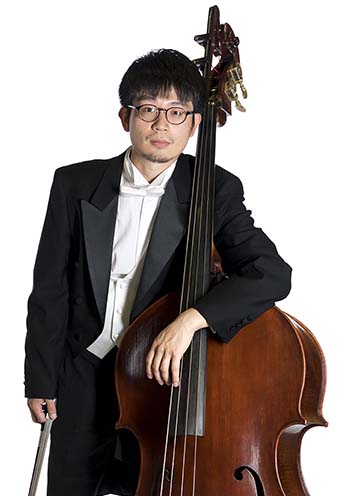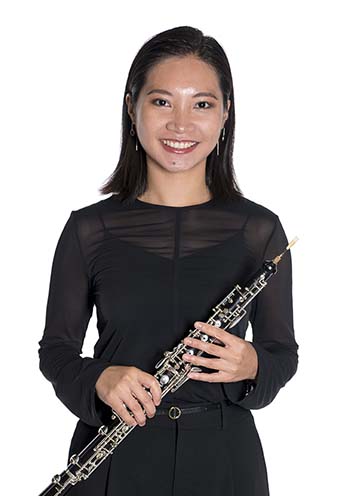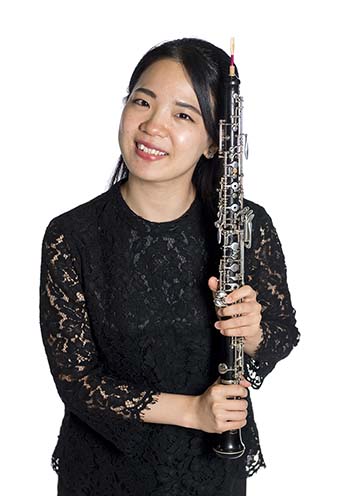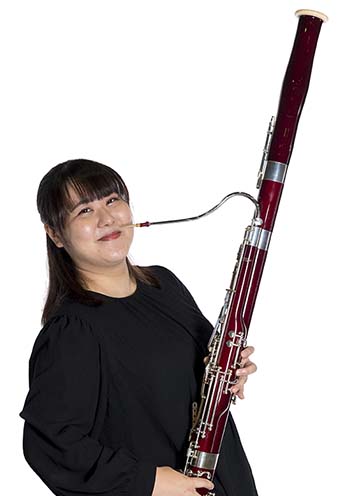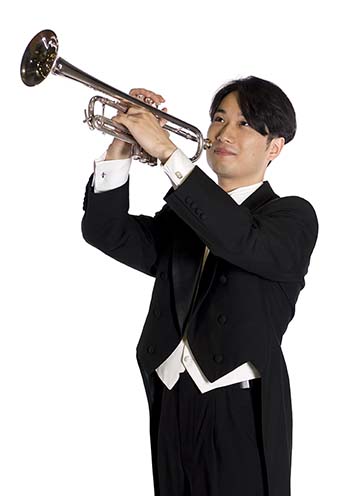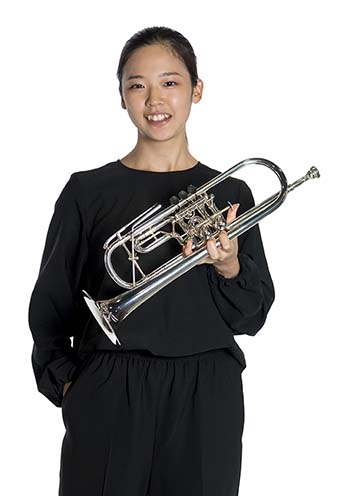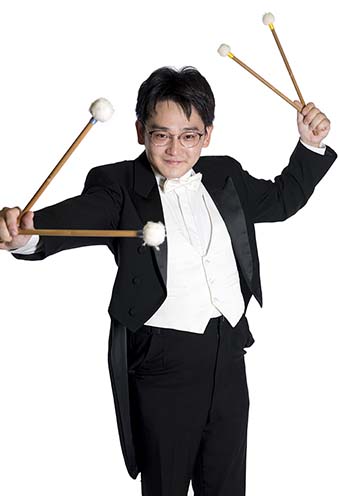 Timpani & Percussion
Takuya Moriyama